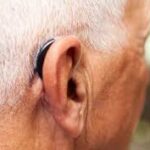 Hearing loss that occurs gradually as you age (presbycusis) is common. About one-third of people in the United States between the ages of 65 and 75 have some degree of hearing loss. For those older than 75, that number is approximately 1 in 2. -- READ MORE --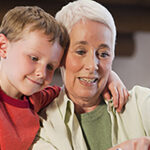 According to the National Institute on Deafness and Other Communication Disorders (NIDCD), five of every six children will have at least one ear infection by their third birthday. -- READ MORE --
Which is better: Earbuds and Headphones?
Earbuds sit inside your ear and are very close to the ear canal, and they typically increase the volume by around 9 decibels. Headphones, however, sit outside the ear, so there is less natural amplification.
Headphones also block a lot of background noises. But with earbuds, distracting sounds aren't dulled, and wearers often turn the volume control up to near dangerous levels. Not to mention that it is easy to find cheaply made earbuds at any convenience store or shopping center. Because of their poor quality, those earbuds only distort sounds which makes wearers turn up the volume even more.
If you believe your hearing has been affected by use of headphones or earbuds, call us for an appointment.